The Portland Bicycle Movement and the Varied Link with the Anime World
Another of Ichifuru's notable works thereafter was the design of title logo and telop for the TV anime series Kill la Kill.
"I was introduced to the Kill la Kill job by someone at Khara. I received a direct message from Koyamajigeto who was handling the art direction on the series. The anime job has a clear image of a director, and it's my job to draw out the good qualities.This is perhaps the strength or the weakness of TGB, but foreigners have said that our designs are 'clean.' There are those in design who gain support through designs where they strongly assert themselves, but we are a little different. Our clients are people we like, so we continue to draw out the attraction, and place great importance on how we finish up the job in our own way." 
They get involved in work that they truly love. They do work without any pretense. Since the formation of TGB that has been their motivation. Regarding the Ichifuru of late, one of this jobs is his interest in bicycles. 
"For example I was involved with the design of original Japanese goods for the London-based cycling wear Rapha, as well as jerseys for the Portland brand Speedvagen. At home, I worked on the direction for the Bridgestone-Anchor catalogue. Now especially, I love the cycling culture that began in Portland in the United States. Since I'm not known in America, I can build up my network from scratch using local social networks, and increase my connections. In Japan I will continue to still work in this field, but I have this irresistible urge to build a movement with local people. It's closer to a personal activity than it is work for TGB, but recently I have been sparing a lot of time for it, haha."
In actual fact, road bikes have been popular with those in the anime scene for many years. Starting from his work with Evangelion 2.0, Ichifuru noticed that many of the Khara staff were enthusiastic about cycling. A recent example would be the influence of the critically-acclaimed TV anime series/manga Yowamushi Pedal extending to the real-life cycling word.
"I heard that the phenomenon of bike lovers in the anime world began several years ago, originally with a Studio Ghibli-hosted cycling event for those working in the anime industry. For some reason there is some link with the Eva staff and that particular hobby. It's peculiar, but in the end this too is a result of gradually accumulating the things we mutually would like to do."
What steps need to be taken to become a top-class designer? Perhaps Ichifuru didn't think of such things when he started out. Be it music or cycling, he has created a job based on placing himself in the scenes he constantly loves, as well as the communities therein, and enjoying himself in earnest.
"I get the sense that jobs that do not coexist with a scene are rather difficult. With creating items for Eva, even though the scale is different, they have similar aspects to us, such as an independent spirit. Despite creating extravagant and vast things, when you enter into their domain there is a familial warmth there, as everyone is doing what they want to do. If you were to ask me what I like about Eva, it's that. I was continuously sweating until the end with the Rebuild of Evangelion job (haha), but there wasn't any kind of strange anxiety. I was very happy to meet them all."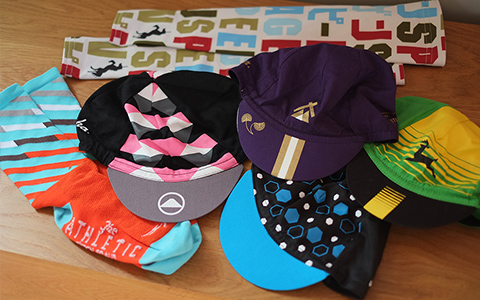 TGB is a graphic design unit founded in 1993 by Masaru Ishiura, Hideaki Komiyama and Masashi Ichifuru. While dipping in and out of the underground and overground, they have been involved with graphical extension in various fields, from graphics to products and video. Recently the company has set up TGB lab and are expanding their activities further. Their beautiful images including work relating to Evangelion can be found at the TGB lab website. Please check it out!