I Want to Stand Here from the Beginning to the End
In the few years while Tezuka deepened his trust relationship with Eva through a series of events, more and more anime-related events and selling of goods came to be held at Parco. Maybe it was because of this connection that Evangelion Store moved shop to Ikebukuro P'Parco in 2014. In summer 2015, Tezuka organized another exhibition, titled "Where Evangelion Started" in Shibuya Parco at the time the Rebuild of Evangelion Blu-ray box released. Although it was a small-scale exhibition only displayed for a week, it featured treasures such as the films actually used during the TV broadcast.
"There are relatively many unique people working at Parco, but even among those, the Development Team of the Entertainment Division is where the quirky people gather. We are nicknamed "The Foreign Legion" inside the company (laughs) The 10 of us have 10 different workstyles. And even among them, I'm the type who always wants to stick to this place, from the beginning to the end. This is probably rooted in my managing a circle during my college years. Even being bad at internet stuff might be related to the fact that I prefer the hands-on approach. I like it when two people get together and create something. And my job with Eva is interesting in that aspect, too, because people listen even to our wildest ideas and understand our intentions.
Even at present, we are involved with publishers of various anime, and it is my policy that we don't use agencies to help in our dealings. Each company has their own way of dealing and it is a lot of work, but I think we work that part out by talking to each other.
It was Tezuka's hands-on approach and business experience that gave birth to The Guest, a trendy cultural cafe in Shibuya Parco in 2014. About every three weeks to a month, the contents of the cafe change. The first to be featured was Kiki & Lala, a collaboration with Sanrio which was also covered on TV. It made a memorable impression with female fans, who were lining up in front of it for days.
"It's not that I'm inclined to sell anime and character goods, I was just looking for an approach that suits Parco more, and that's when the collabo cafe drew my eyes. Even though we've had this project going from before, when selecting the content you appeal to a smaller group, and the longer it went on the less customers it attracted. I thought, if we're doing something, it should be more than a simple collaboration. I wanted to create a place always noisy with people, something that constantly stays a subject on social media. So I implemented the same rotating system galleries use. It earned us popularity and now it's touring our other stores. My goal for the next term is to take it to Asian countries that like Japanese pop culture such as Taiwan or Singapore."
Although at present Tezuka checks on TV anime that attract attention, he nearly never watches anime for the sake of private entertainment.
"I haven't even watched Gundam, and to be honest, I only watched Evangelion when it aired because a friend recommended it to me. But still, Eva was such a series that even I had to watch all episodes in one night, and I even went to the movies to check out the theatricals. Most anime casuals such as myself watch anime that have that poetic justice, and a strong protagonist is a standard. But in Eva, the protagonist isn't all that powerful, you don't know what the enemy wants, and they always get into risky fights with them (laughs). I think it was this story that won me over."
At the same time, the visual style of the whole series and the designs also left an unforgettable impression on him.
"Since I was originally a science-type guy, I sometimes use equations in my work, such as 'if I link this with that and transmit it like this, the probability of it going well rises.' I can be thoroughly enthusiastic about things I like as much as Eva, but in the instant it becomes my job, I take one step back and look at it calmly. This attitude might be the very reason I was able to find the common ground between Eva and Parco. Of course, I also want to do an Eva Cafe in the near future. My present dream is to gather everyone who helped me along the way for the opening party and treat them."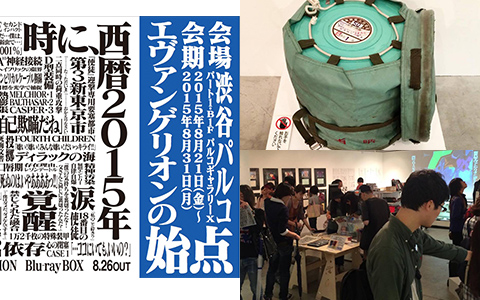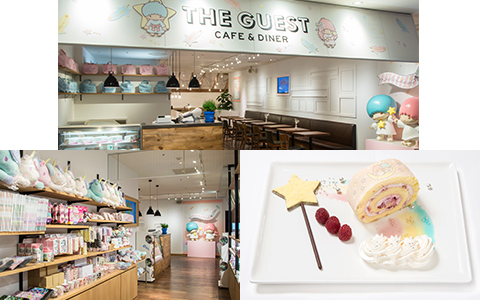 Parco Co., Ltd.
Fashion buildings spreading throughout Japan from Shibuya and Ikebukuro, Tokyo.
http://parco.jp/